KALTECH Air Sterilization Devices
(Tested and proven effective against COVID-19 virus)
Click here for more Performance Test Results and Publications of the Products and Technology.
Photocatalytic Technology
Photocatalytic technology with a whole new level of deodorizing and sterilizing power.
The industry's first* photocatalyst only sterilization/deodorization device without adsorbent filter. Our excellent photocatalyst material development and product development skills to maximize its reaction rate, has helped us achieve a whole new level of air sterilization and deodorization.
*The industry's first wall-mounted type sterilizing deodorizer without an adsorbent filter (according to our research).
Oxygen levels in the air do not change with the process, leaving the air fresh.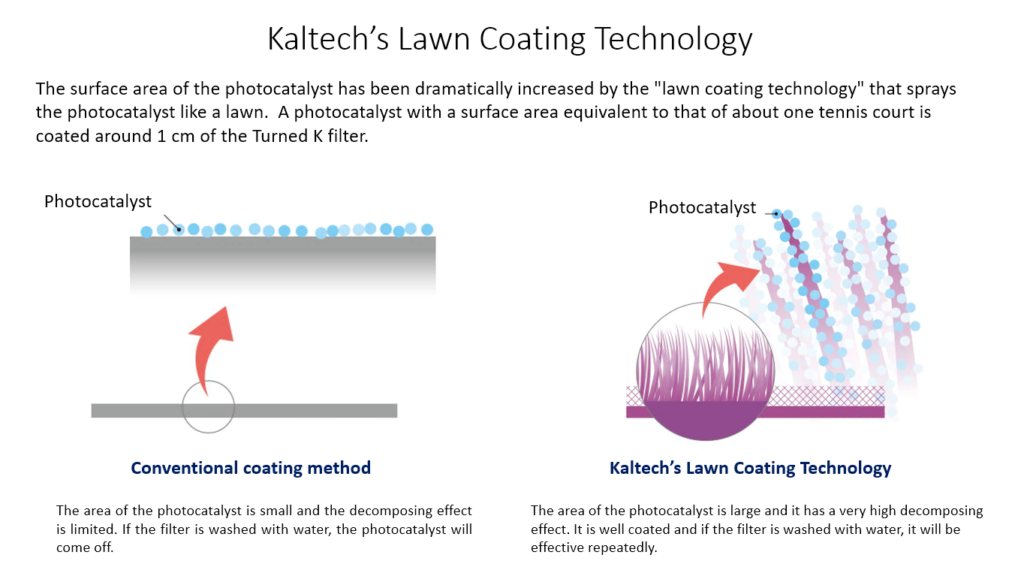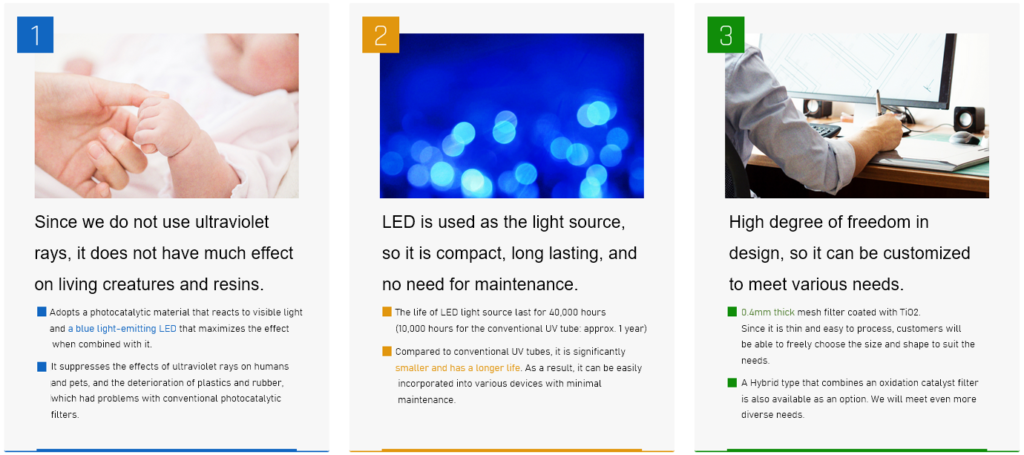 Performance Data
APPLICATIONS
Click on the photo to view.
CLIENT LIST
We can also facilitate financing arrangement up to 3 years installments in collaboration with R3 Group for our clients to stretch their dollar without loss of getting the appropriate preventative measures in reducing the COVID-19 viral loads in their environment.
CONTACT US FOR MORE INFORMATION
+65 6286 3622