Hospitals and all HealthCare facilities across the world are continuously searching for better ways to limit the spread of infections and improve their disinfection terminal cleans. Patients and healthcare workers can encounter a variety of infectious diseases that are easily spread throughout the facility from all surfaces including those hard to clean contaminated equipment and high touch surfaces.
Over the past several decades, a significant shift to achieve lower infection rates in healthcare delivery from the acute, inpatient hospital setting to a variety of outpatient and community-based settings has occurred. Outpatient care is provided in hospital-based outpatient clinics, non-hospital-based clinics and physician offices, ambulatory surgical centers, and many other specialized settings. More than three-quarters of all operations in the United States are performed in settings outside the hospital. These environments are unique, from a single patient room to an operating theatre to a rehabilitation center to emergency vehicle services.
The conditions aboard ambulances may significantly contribute to the spread of infectious bacteria, viruses and mold. As the first line of defense, ambulances transport injured or sick patients who may be infection carriers or may have weakened immune systems. Some products for wiping, spraying and fogging are limited because of missed areas or excessive wetness during the treatment process with agents in ambulances and other areas of a hospital.  An ambulance, and many other specialized settings, are specifically listed Hospital-HealthCare use sites in TOMI's BIT registration. Don't leave your facility's emergency vehicles and transports open to that risk and contact TOMI today!
SteraMist powered by Binary Ionization Technology (BIT) provides fast acting biological kill and inactivation of harmful microorganisms, including those hard to kill MDRO's such as C.diff spores, MRSA, and the inactivation of Norovirus and influenza flu virus. (Please refer to EPA Reg. 90150-2).
---
Since the signing of the Food Safety Modernization Act (FSMA) into law in 2011, food safety has quickly risen to the forefront in the food and agriculture industries and its regulations are affecting organizations it never has before.
Each year in the United States alone, it is estimated that more than 48 million people in the U.S. (1 in 6) get sick, 128,000 are hospitalized, and 3,000 die each year from foodborne diseases, according to recent data from the Centers for Disease Control and Prevention. This is a significant public health burden that is largely preventable.
The cost in lost wages, insurance claims and medical bills amounts to between $7.7 and $23 billion a year. The medical community and the food industry is becoming increasingly concerned because some microbes have demonstrated resistance to current methods of food preparation and storage, and to antibiotics.
TOMI has partnered with two large international clients to tackle the increasing demand and new legislation to better protect our food supply and distribution networks from the ever increasing resistant microbial organisms. TOMI is committed to expanding this critical division to better address the growing need to protect our food supply around the globe.
Chlorine based sanitizers are the traditional postharvest method. Many studies have demonstrated that a chlorine wash only achieves a 1-2 log reduction of pathogens and may react with certain organic compounds to form potentially carcinogenic byproducts.
In July 2017, the Environmental Protection Agency ("EPA") approved the inclusion of Salmonella on TOMI's label. Additionally, research has been conducted at the USDA on listeria which demonstrates that SteraMist has efficacy on most bacteria and viruses that cause food-borne illness and disease. Smooth surfaces of tomatoes, spinach leaves, and cantaloupe rinds, inoculated with Escherichia coli, Salmonella Typhimurium, and Listeria innocua, were treated using SteraMist.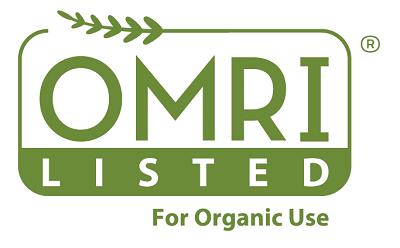 Research showed reduced populations of bacteria on the smooth surface of tomatoes to non-detectable levels (detection limit 0.6 log CFU/fruit). In addition, the SteraMist™ treatments also significantly reduced populations of native aerobic plate count, and yeasts and mold of tomato fruits and spinach leaves.
Earlier that same year, a peer review article on food safety was published in "The International Journal of Food Microbiology." The paper demonstrated that cold plasma-activated hydrogen peroxide aerosol inactivates Escherichia coli, Salmonella, and Listeria while maintaining the quality of tomatoes, spinach and cantaloupes. SteraMist technology achieved a greater log kill with quicker results than chlorine based solutions.
TOMI continues to work with the USDA and other partners on more exciting research by using its state of the art, innovative iHP technology to protect the soil, seeds, hatcheries, eggs, manufacturing, slaughter, packing facilities and the safe transportation and/or production.

Whether it is disinfecting the soil, seeds, hatcheries, eggs, manufacturing, slaughter and packing facilities to insuring the safe transportation of our food chain by installing SteraMist in the transportation vehicles we are ready. And when food is delivered to the end user we have a solution to help maintain and preserve food safety by injecting our EPA solution into the environment of the storage facility, display cases and vegetable bins TOMIaid in the disinfection of vegetables, meats, eggs, poultry, fish and fresh flowers will directly lower formation of food-borne contamination leading to illnesses.
---
SteraMist BIT Solution is approved by EPA (Reg. No 90150-2) to be used on the following areas but not limited to:
Commercial Building
Industrial Facility
Transportation
Factory, Manufacturing Plant
Pharmaceutical Test and Manufacturing Facility
Warehouse
Transportation (Airplane, Ambulance, Automobile, Bus, School Bus, Recreational Vehicle, Boat, Cruise Ship, Train etc)
SteraMist is already EPA-registered on lists J, K, G, and L, which include H1N1 or Influenza A (enveloped) and Norovirus (non-enveloped) and List N for Emerging Pathogen Lists, which includes COVID-19. SteraMist was also featured as the only disinfectant product in the World Health Organization Compendium of Innovative Health Technologies.
It achieves a 6-log to 9-log kill against viruses and bacteria which will drastically reduce the number of viruses and bacteria left to replicate for up to a 7-day period if the environment is not re-occupied by infected personnel.
Routinely used to disinfect high traffic areas, SteraMist iHP technology has treated public transportation, ambulances, hotel rooms, offices, and universities to stop the spread of this virus.
iHP is approved by EPA to be used in various real estate including, commercial buildings, public facilities, hotels, homes, dorms, restaurants, warehouses, bus stations, public transportation, temples, churches, mosques, gyms and so on.
In addition to one of the many cases worldwide, a hotel in York became the first in the United Kingdom to test positive for COVID-19. After receiving approval from the Public Health of England, SteraMist was used to treat the hotel room and was quickly validated by Enzyme Indicators (EIs). The treatment was a resounding success: the room was disinfected with a 9-log inactivation, exceeding the 6-log inactivation required.
Maintaining an environment that is comfortable and free of contagions is essential to produce the most accurate research findings for our world in the Life Science realm, especially for those scientists working in bio-safety laboratories who routinely handle the most lethal microorganisms known to science. Utilizing a decontaminant that is effective against pathogens and won't harm sensitive laboratory equipment is essential to maintaining a productive work environment for these environments. SteraMist powered by Binary Ionization Technology (BIT) offers greater material compatibility and boasts significant efficacy compared to other, older decontamination options.
Sustaining environmental control and reducing microbiological contamination in a pharmaceutical manufacturing facility requires following a strict standard operating procedure (SOP) and numerous Certificates of Analysis (CoA) for quality assurance. Specifically, the decontamination SOP must meet a facility's need and adhere to both internal, industry and federal guidelines. TOMI partners with every life science client to provide guidance in developing highly effective decontamination protocols, as well as direction throughout the entire equipment qualification & validation process, if necessary.
The cost to get a new drug to market can be well over one billion dollars. As a result, a contamination issue is devastating and expensive to the entire process. Sources for pollution are abundant in drug manufacturing and include human error, air contaminates, equipment, and raw materials. Moisture from water intrusion and/or decontaminating processes can commonly lead to mold issues. The well-being of laboratory animals is central to medical discoveries and to the integrity of animal science. The ability to create and maintain an environment that is habitable and free of bacterial, fungal and viral contagions is essential for both Specific Pathogen Free (SPF) and non-SPF animal colonies. Further, various microbial outbreaks can be subclinical in some research animals.
This makes it imperative that such drug manufacturing and animal laboratories have a state-of-the-art decontamination system and protocol to prevent such mishaps and diseases from spreading.
Ensuring all areas of space and all surfaces remain in the life sciences industry fully decontaminated is fundamental for the highest level of quality control. Whether utilized for ante-areas, clean rooms, or for materials transfer, SteraMist powered by Binary Ionization Technology (BIT) meets the decontamination requirements for all manufacturing production and research areas; from communal rooms to the most stringently guarded areas. It's the unique science behind the technology that makes this system so versatile and effective.