VKMCS Life Sciences Division was established in early 2020 as a response to the worsening COVID-19 pandemic.
VKMCS is a strategic business development hub that provides professional management and consultancy services across a wide range of industries in Middle East, North Africa, Asia Pacific and Europe.
VKMCS is a distributing partner to BioAcumen Global for the Gulf Cooperation Council and South East Asia, across public and private sectors.
VKMCS also provides project management and facilitates development and construction of production facilities overseas under licensing to produce assays for specific needs based on identified pathogens.
BioAcumen Global Pte Ltd was founded in 2017, manufacturing and supplying "Made-in-Singapore" life science research and diagnostic products.
The founding team at BioAcumen has decades of experience in the life science industry.
In the early stages of the COVID-19 pandemic, BioAcumen recognized the need for COVID-19 testing and commenced its R&D processes to develop highly cost-effective and accurate qPCR Assays.
BioAcumen SARS-CoV-2 Multiplex RT-qPCR Assay
A real-time polymerase chain reaction (PCR) is a laboratory technique that monitors the amplification of a targeted RNA/DNA molecule. PCR is currently the "gold standard" technique used in COVID-19 testing worldwide.
BioAcumen's RT-qPCR Assay is a high-quality, cost-efficient Assay that is specially formulated to yield quick and accurate results (in one hour). It is compatible with the Biomeme thermocycler or any open qPCR platforms.
For a complete mobile solution from sample extraction to detection, the Biomeme Franklin Three9 qPCR Thermocycler is recommended. BioAcumen is also the authorised distributor for the Biomeme brand of products.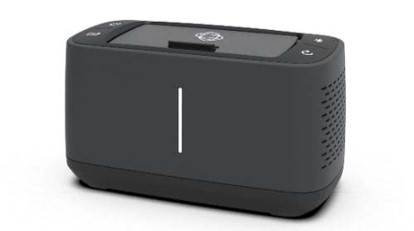 Available in a kit, the BioAcumen qPCR Assay is a straightforward, simple-to-use system with clear protocols and instructions for use. Quality control and assurance systems are also contained within the kit. Each kit contains up to 200 reactions (or 200 tests).
BioA SARS-CoV-2 Real Time RT-PCR Kit v1.0 has been approved by Singapore Health Sciences Authority (HSA) under Provisional Authorisation for Covid-19 tests.
BioAcumen is currently exporting the qPCR to global markets to test Covid-19.
BioAcumen can also supply the Biomeme brand of SARS-CoV-2 Real Time PCR Assays which has been evaluated and authorised for use by HealthCanada and FDA Emergency Use Authorization (EUA) under One Health Laboratories, LLC.
SARS-CoV2 RT qPCR Testing Process
Conduct swabbing test
(not included)
Extract samples and create by following instructions on the BioAcumen Assay Kit
Insert tests into an open qPCR device.
Results out within an hour
Advantages of BioAcumen SARS-CoV-2 Multiplex RT-qPCR Assay
Cost-effective and Scalable
Tight Quality Control – Small batch manufacturing
Short Production Lead Time
Compatible with any device with FAM, Texas Red/Rox and Cy5 combination
For more information please contact us at:
+65 6286 3622 | @: yuki@vkmcs.com