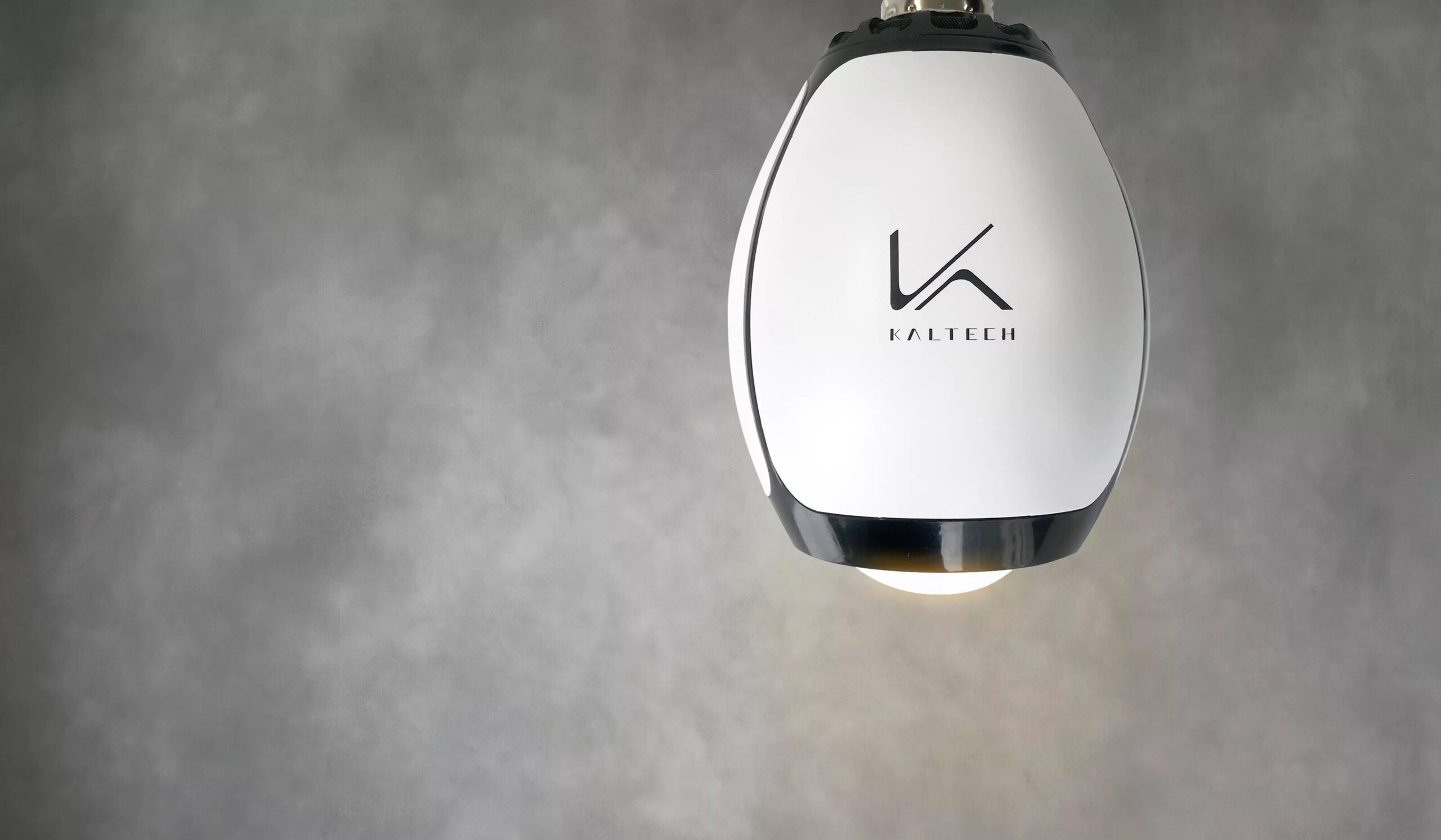 Sterilizing & Deodorizing LED Bulb
Product
Turned K KL-B01 | KL-B02
Deodorization method
Photocatalytic filter
Power
Input : AC 100 – 240V 50/60Hz
Output : DC 24V
Effective Area
3m2 (32ft2)
Power Consumption
Max : 10W
Min : 5.4W
Dimensions
Diameter 92.5mm x H 153mm
Weight
340g
Brightness
KL-B01 485 lumens
KL-B02 550 lumens
Color Temperature
KL-B01 2700K (Warm)
KL-B02 5000K (White)
"Noiseless design" Perfect for bathrooms and small spaces in your home
Maximize reaction efficiency with Kaltech's unique mechanism structure!
Our excellent photocatalyst material development and product development skills to maximize its reaction rate, has helped us achieve a whole new level of air sterilization and deodorization.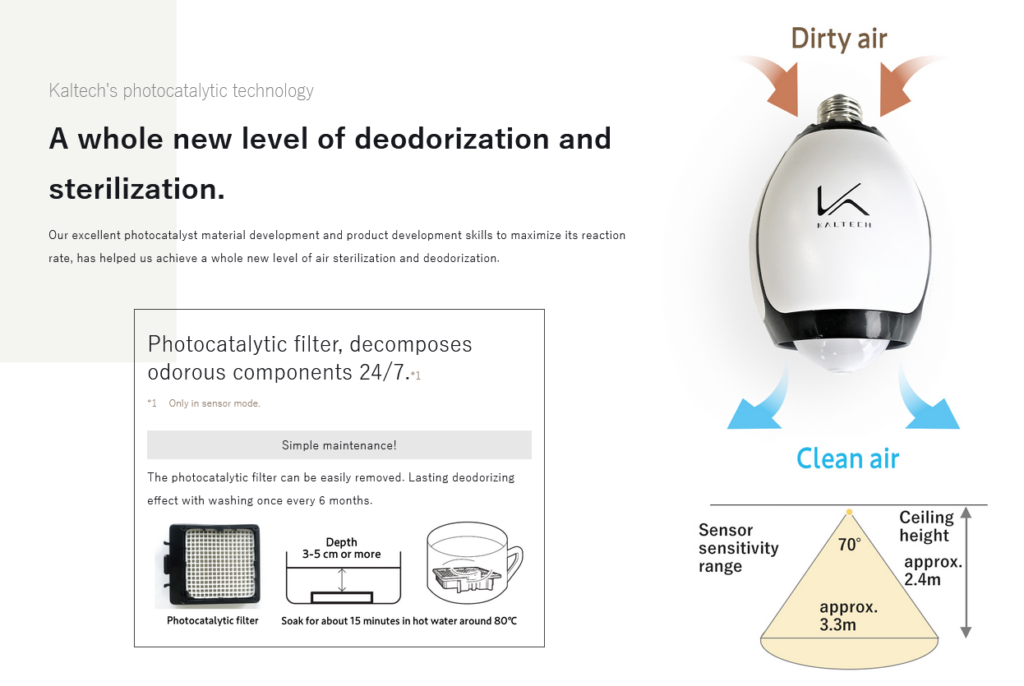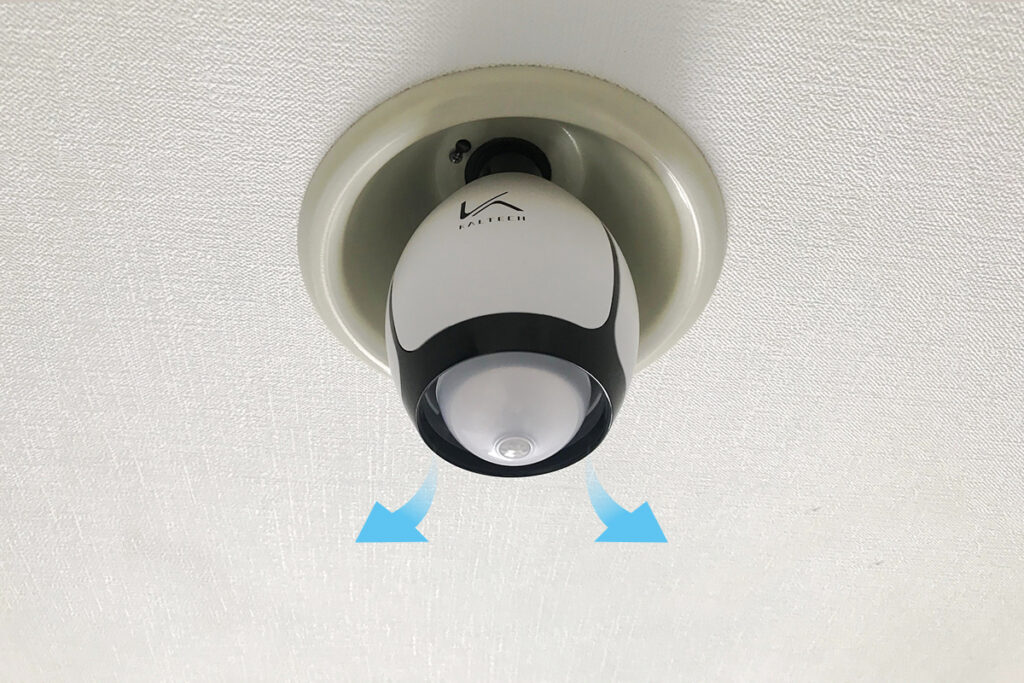 24 hour complete deodorization & sterilization
With excellent photocatalytic technology, we have achieved amazing deodorizing performance. It is possible to constantly deodorize / sterilize small spaces such as toilets and entrances 24 hours a day.
Automatic Sterilization
The motion sensor detects a person and the LED lights up. Convenient because there is no need to turn the switch on and off. The deodorizing and sterilizing functions operate even when the lights are off.
Easy Installation
E26 / E27 type bulb base, commonly used for home lighting equipment (bathroom, washroom and others).
Click here for more Performance Test Results and Publications of the Products and Technology.