Features
Method of Sterilization
Photocatalytic Filter
Air Quality Sensor
3 sensitivity levels
(High | Standard | Low)
Fan Speed
3 + 1 fan speeds
(High | Low | Quiet | Auto)
Color
White
Mount
Wall-mount and/or stand
Technical Specifications
Cord length
~ 3.5 m (AC adapter 2 m + Power cord 1.5 m)
Effective Area
~25 m2 in one hour
Voltage (AC adapter)
Input: AC 100–240V 50/60 Hz
Rated Output: DC 24V
Fan Mode
High | Low | Quiet
Power (W)
40 | 35 | 33
Sound level (dB)
44 | 39 | 20
Standby Power
approx. 0.7 W
Weight and dimensions
Dimension of package (with stand)
W470 x H470 x D200 mm (6.75 kg)
Dimension of product
W441 x H436 x D83 mm
(3.5 kg excluding stand)
Warranty
1 Year
Country of Origin
Made in Japan
Click here for Performance Test Results and Publications of the Products and Technology.
Sleek Design suited for Every Room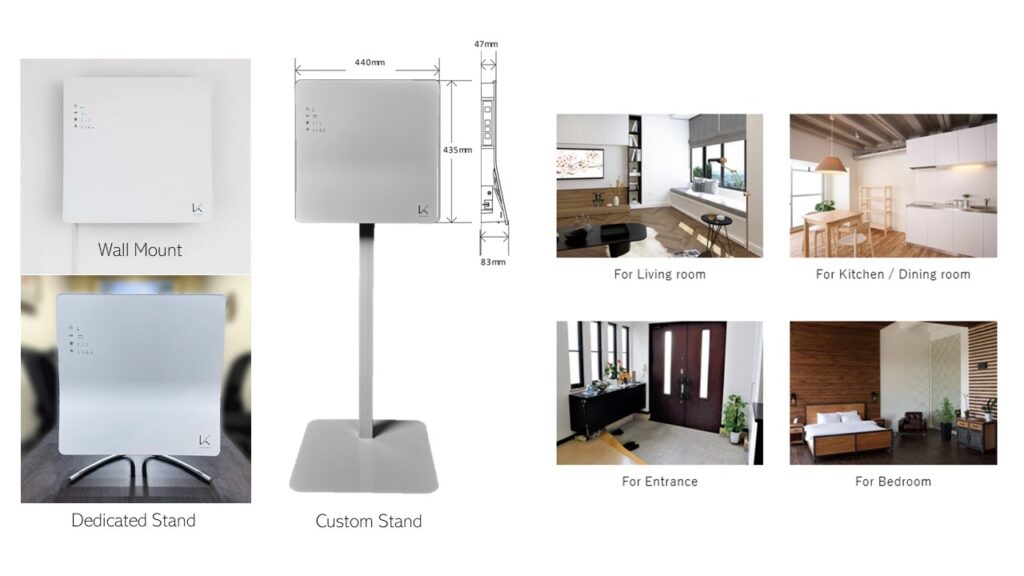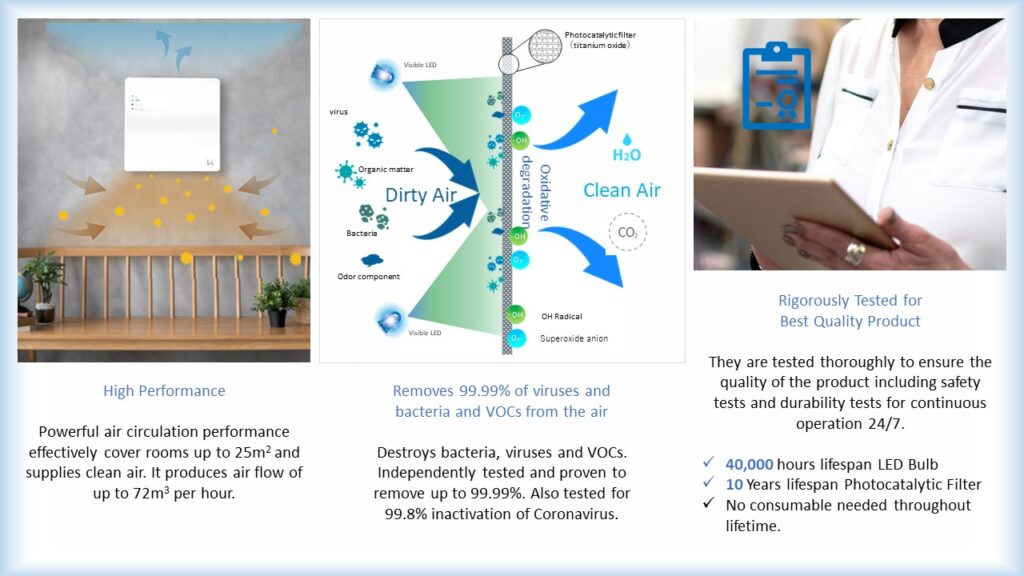 KL-W01 Performance Data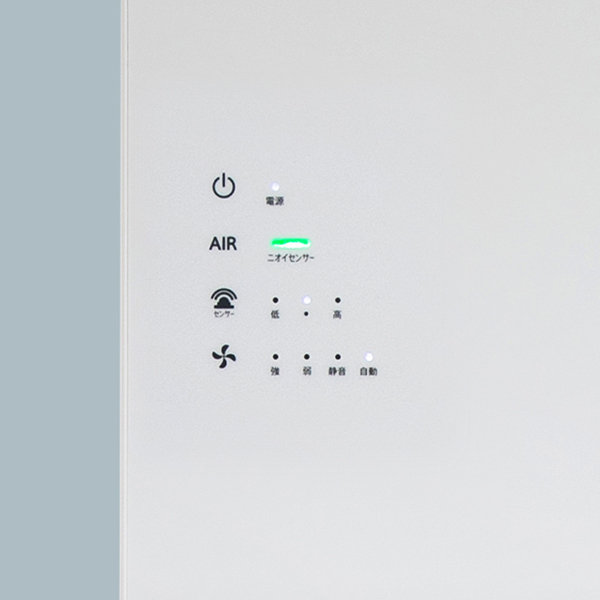 Equipped with sensor sensitivity adjustment and fan speed
Adjustable levels of sensitivity of the sensor (odor) to fit each environment.
Adjustable fan speeds.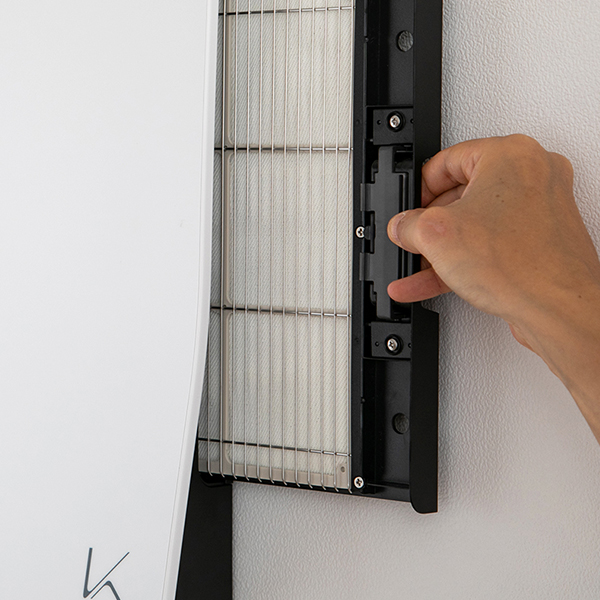 Just soak and wash once every few month
Photocatalyst filter cleaning method
Effortless, easy wall installation
Either wall mount type or with a table stand type, installation is easy.
We can also facilitate financing arrangement up to 3 years installments in collaboration with R3 Group for our clients to stretch their dollar without loss of getting the appropriate preventative measures in reducing the COVID-19 viral loads in their environment.
CONTACT US FOR MORE INFORMATION
+65 6286 3622