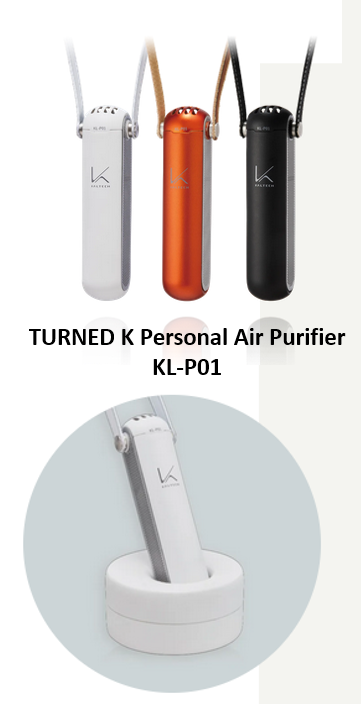 Features
Method of Sterilization
Photocatalytic Filter
Air Volume
6 – 7 liters per min
Color
White | Orange | Black
Application
Neck Strap, Clip, Stand
Technical Specifications
Power *
3.7V 1500 mAh 5.6Wh
Charging Time **
approx. 4 hours
Battery lasts for
approx. 8 hours (on a full charge)
Power consumption
approx. 1.5 W
Operating Temperature
0° – 40° C
Weight and Dimensions
Dimension of package
W105 x H125 x D80 mm (280g)
Dimension of product
Diameter 32mm x 115mm height (75g)
Package Includes
My Air, Charging Stand, USB Cable
Warranty
1 Year
Country of Origin
Made in Japan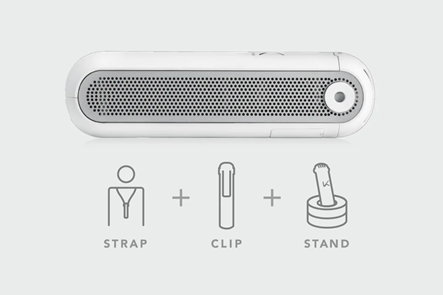 3 Ways
Hang it around the neck
Clip on to the pocket Place in the charging stand
---
Charging
When the battery is low, the yellow light will flash. Slot MyAir into the charging stand and wait until the light turns off indicating the battery is fully charged.
A full charge can last up to 8 hours of usage.
---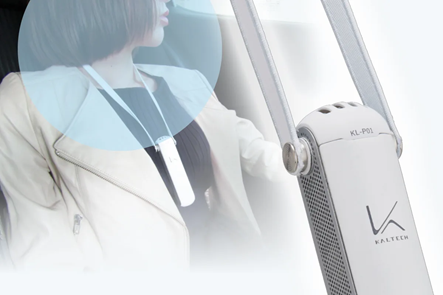 Fresh Air
Adjust the length of the strap so that the distance from the air outlet to the face is about 20 cm.
---
Maintenance
The photocatalytic filer can be easily removed for washing every 2 – 3 months. Sun dry the filter until it is completely dry.